Connecting Dogs and People…
One Disability at a Time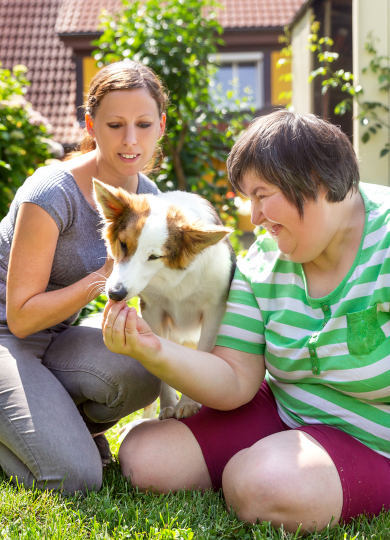 Who We Are
We are Joel & Danea Key from Pineville, Missouri, and the founders of Saber Life Foundation. Our not-for-profit organization trains, places fully trained service dogs, and educates the community in regards to persons living with a disability seeking a service dog.
Here at Saber Life Foundation, we maintain a lifelong commitment to each recipient and each dog that we place. We keep in contact to ensure that the dog's training remains consistent, the dog remains healthy and happy, and to ensure that the dog is indeed improving the quality of life for the intended recipient.
Get to know us by reading our story here:
What We Do
To understand our process, we invite you to read more about what we offer to individuals and to the community.
What Our Clients Say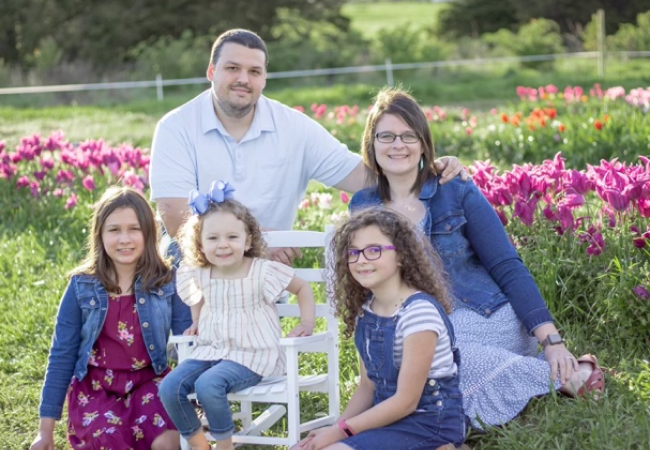 When we talked about a service dog, Addie's eyes would light up in excitement but quickly fall when we realized the cost to buy, train and care for one. After years of medications that weren't helping her medical issues (and in some cases worsening them), we decided it was time to do whatever it took to connect her with her service dog companion. Saber Life Foundation wasted no time and had us approved for one in less than a week. Even better? They exist to make service dog ownership less of a cost burden to people who need them. We are beyond blessed and so very thankful for Saber Life Foundation!
– Bryan and Ashley
Our Partners & Sponsors
THANK YOU!
This is truly a community effort and we deeply appreciate all that our sponsors have done for the Saber Life Foundation in the past and continue to support us for a brighter future.